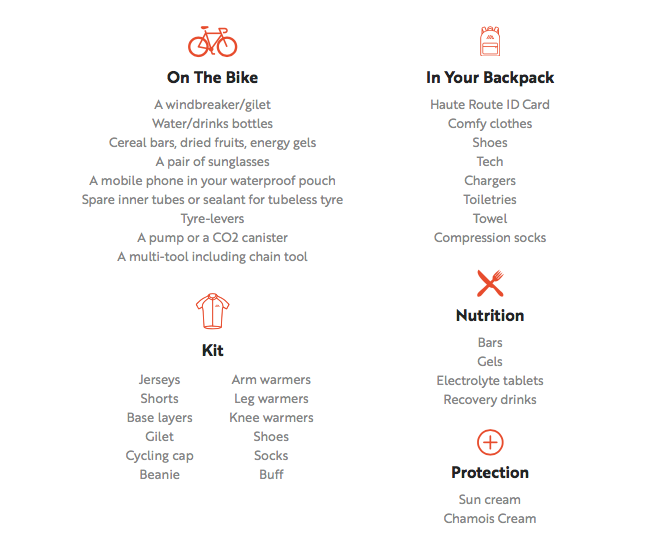 Bike Socks:

In order to best respect the hotels that welcome us each season, all runners who have booked an accommodation pack with the Haute Route will be required to put a bike sock when transporting their bikes through the hotels.

You will receive the information for the rules of each hotel in which you will stay, in order to know if you have to deposit your bike in a room, a meeting room, or on the balconies of the rooms for some hotels. We thank you in advance for respecting the rules of each hotel.

If you have not been able to purchase your bike sock before the event, we will have some available at our events, at a reduced price for riders who have booked accommodation with us.

You can also contact us now if you would like to order one in advance.